Home Staging Courses
Dreaming of Starting Your Own Home Staging Business?
Whether you are already established, or just thinking of starting a home staging, or house fluffing business, you'll find training courses and a growing list of other tools to help you here.
There is even one-on-one advice by phone directly with the Staging Diva herself, Debra Gould, for when you get stuck on a project or don't know what to do next with your business.
What Makes Staging Diva Courses Unique
This specialized program created by home staging expert Debra Gould, is the only program in the world taught by someone with an MBA in Marketing who has personally grown a successful home staging business.
Unlike any other program, the focus is on how to start and grow your money-making home staging business. The assumption is that you have some natural decorating talent but you don't know how to make that into a real business and all that this involves.
Debra Gould has supported herself and her family as an entrepreneur since 1989.
The Staging Diva program is not filled with untested theories. It is real-world stuff that will show you exactly what you need to do to start and grow your own home staging business.
From personal experience, Debra Gould knows what it's like to be terrified and move forward anyway. She candidly shares her secrets for success so you can get started with greater confidence.
Learn How to Build Your Business From Home With Little Money
Unlike other programs that will have you spending money on newspaper ads and door-to-door flyers, in the Staging Diva Home Staging Training Program, you'll learn low- and no-cost ways to build your business way more effectively.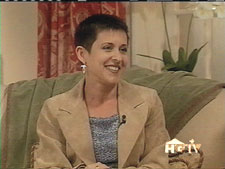 It's no accident that within two years of launching Six Elements, Debra Gould was already featured in the Wall Street Journal, HGTV, MoneySense and CNNMoney!
You will learn how to become the home staging expert in your area and how to attract free media attention. These will do much more for your business than buying ads.
You'll also learn how to run your home staging business without having to invest in any inventory. There are tons of home stagers who have failed because they couldn't cover their overhead. When you follow what the Staging Diva Program advises, you'll avoid this trap.
Juggling Staging with Kids or a Full-Time Job
It takes some effort to build a new business while being there for your family. That's one reason single parent Debra Gould went into home staging in the first place. It offers the flexibility to be there before and after school everyday because you can book your client appointments around your other needs!
The Staging Diva courses will teach you how to start your staging business on the side if you want to, whether it's because your kids are little or you have another full time job you aren't ready to leave.
There is total flexibility in the Staging Diva's approach to starting and growing a home staging business, so you don't feel like you are taking a scary leap into the deep end without knowing how to swim! Debra Gould will guide you step-by-step through how to create a business that doesn't waste your time and lets you grow into it.
Quick Facts About Staging Diva Home Staging Courses
No travel or hotel = less time, more convenience and lower cost.
Learn from the comfort of home, participate from anywhere in the world.
Five courses in total, each one is about two hours long.
Get professionally edited audio recordings of Debra Gould's courses.
Detailed Staging Diva course notes and checklists accompany the recordings.
You learn directly from an expert, training is not delegated to others.
Learn at your own pace and re-listen to the material as much as you like.
Learn from The Staging Diva, Debra Gould's client experiences and her journey to become an internationally recognized staging expert and leader in the field.
Learn from Debra Gould's answers to student questions.
Homework assignments for each course will have you moving forward in your business, they do not need to be submitted for marking.
Choose from a Home Study Kit that is mailed to you OR the less expensive downloadable program that you get as soon as you order.
Staging Diva Certificate mailed to you upon completion of the 5 courses.
Additional materials available for purchase as needed.
> Click Here to Read About the Staging Diva Home Staging Business Training Program and listen to FREE samples
Staging Diva Program Description
The core program includes a series of 10 one-hour course recordings (each of 5 courses is two hours) led by Debra Gould along with detailed Course Study Notes and Checklists. You'll receive professionally edited recordings of Debra's favorite live classes from the hundreds she's taught to small groups of students.
Debra brings the course study notes and recordings to life by candidly sharing her firsthand experiences growing her own Home Staging Business and dealing with hundreds of homeowners and real estate agents.
You'll hear what other participants asked during the classes and Debra's answers to their questions. And you'll also have the added benefit of listening to the material as often as you like! There is a ton of information crammed into the 10 hours of course recordings, so being able to listen to the material again later is a real bonus.